Selecionados candidatos ao SBI Thereza Kipnis Awards 2019
Concedido pela Sociedade Brasileira de Imunologia (SBI) a cientistas brasileiros em início de carreira, incluindo jovens pesquisadores e estudantes de pós-graduação, pelo melhor trabalho científico na área de imunologia translacional ou aplicada, o SBI Thereza Kipnis Awards já tem seus cinco candidatos para a edição deste ano.
Foram selecionados os seguintes pesquisadores e trabalhos:
Camila R.R. Barbosa (FIOCRUZ/MG)
New malaria vaccine candidates: identification and validation of peptides presented by HLA-I in reticulocytes infected with Plasmodium vivax using immunepeptidomics
Luis Eduardo A. Damasceno (FMRP/USP)
The glycolytic enzyme PKM2 promotes Th17 cell development and mediated autoimmune inflammation
Brenda Naemi Nakagaki (ICB/UFMG)
Immune and metabolic shifts during neonatal development reprogram liver identity and function
Gretel R. Rodríguez (ICB/USP)
Control of STAT-3 and NF-kB signaling by IL-6 and G-CSF in local and systemic immune response in HPV tumor bearing hosts
Maria Claudia da Silva (FMRP/USP)
Canonical PI3Kγ signaling in myeloid cells restricts Trypanosoma cruzi infection and dampens chagasic myocarditis
Homenagem
Thereza Liberman Kipnis se formou em Ciências Biológicas pela Universidade de São Paulo (USP), concluindo seu doutorado na mesma instituição em 1973. De 1978 a 1992, foi bolsista de pós-doutorado na Universidade de Harvard, nos Institutos Nacionais de Saúde (NIH) e no Instituto Pasteur. Como professora do Instituto de Ciências Biológicas (ICB) da USP, participou da fundação do Departamento de Imunologia, onde trabalhou até 1995. No mesmo ano, tornou-se professora da Universidade Estadual do Norte Fluminense (UENF), onde atuou como pró-reitora de Pesquisa e Pós-graduação. Durante sua carreira científica, fez contribuições significativas para a compreensão dos processos imunológicos e para a SBI.Thereza Liberman Kipnis morreu em 2008.
O prêmio será entregue ao vencedor durante a cerimônia de encerramento do Immuno 2019, no dia 2 de outubro, em Florianópolis (SC). Mais informações no site oficial do evento: sbicongressos.com/immuno2019.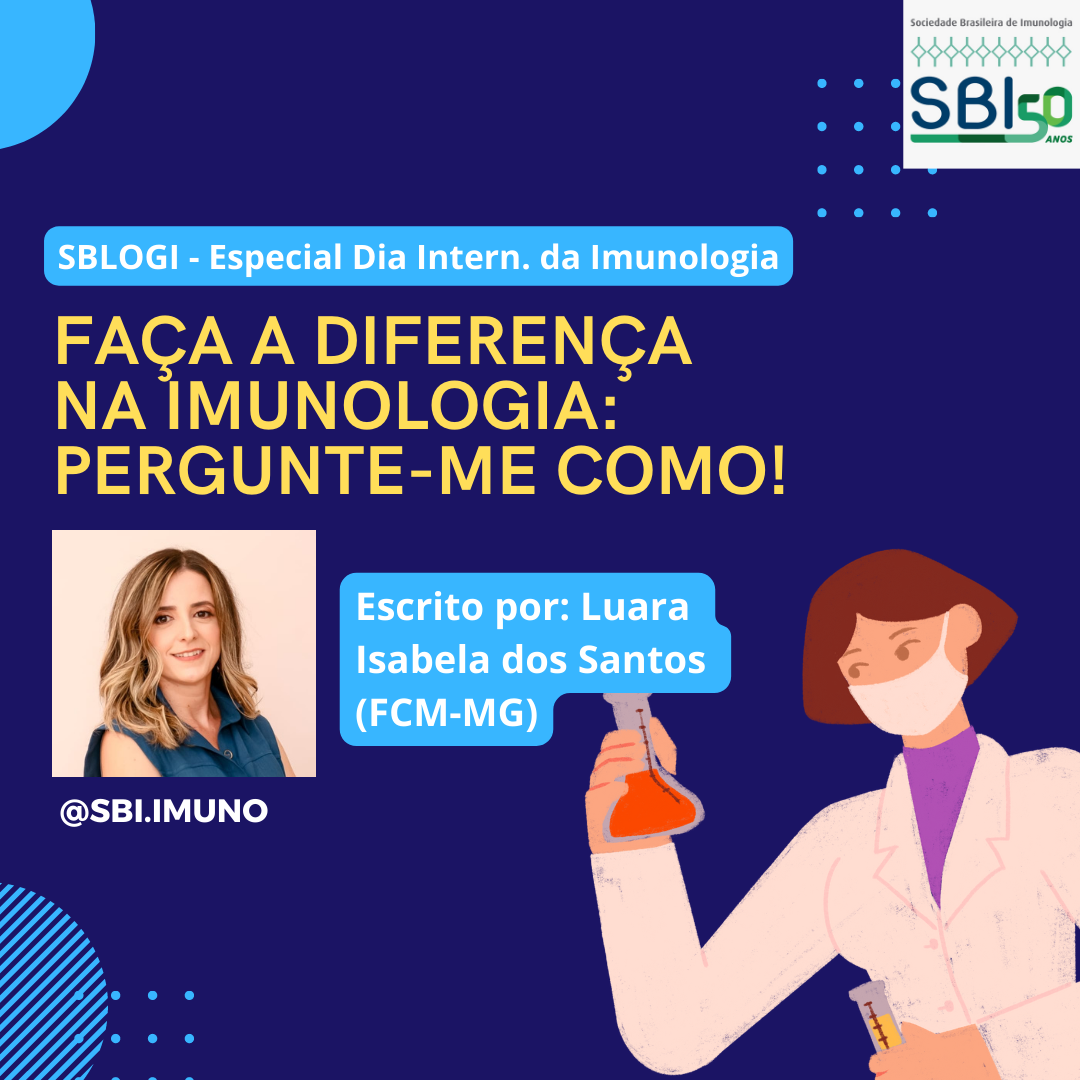 Faça a diferença na imunologia – Pergunte-me como!
SBI Comunicação
27 de abril de 2023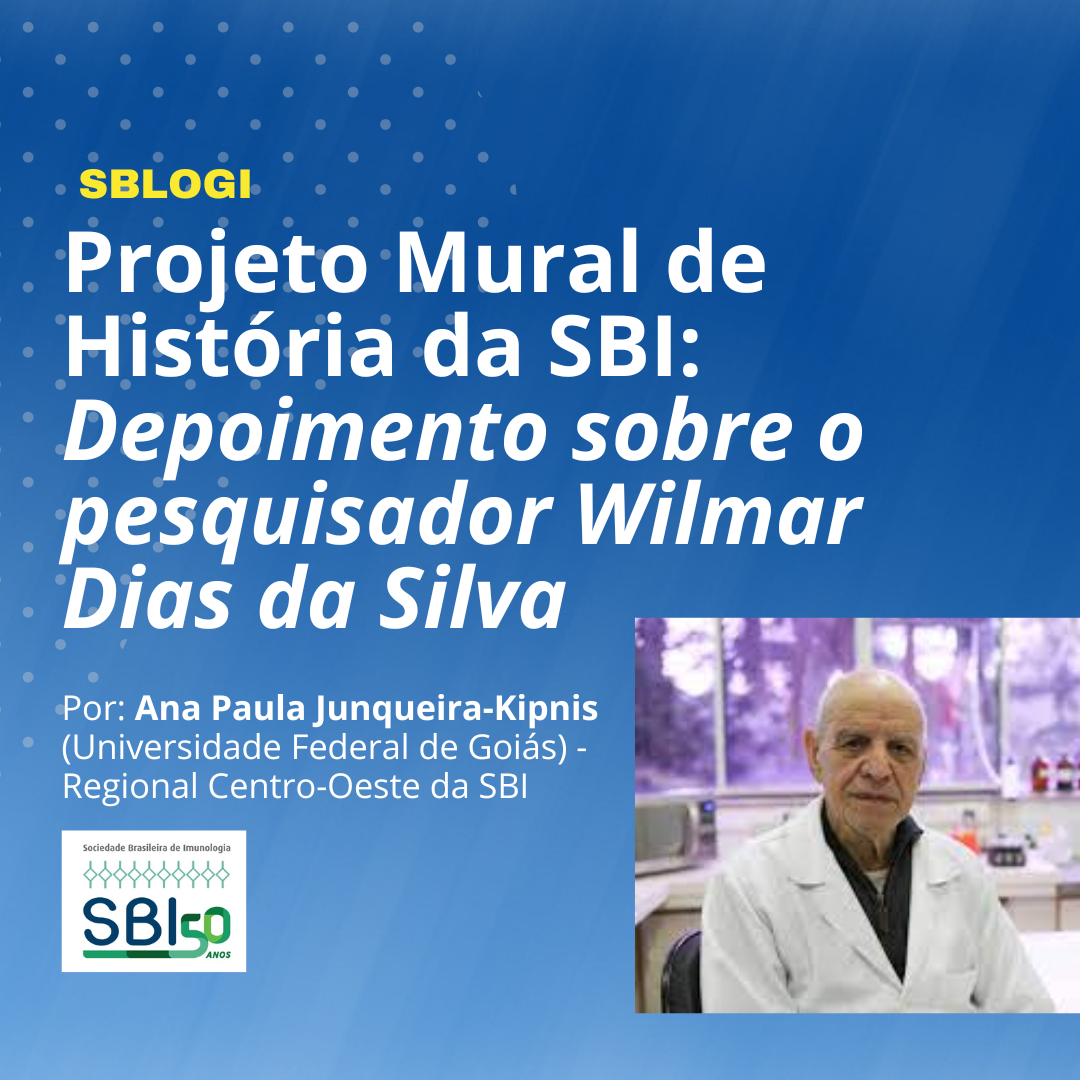 Projeto Mural de História da SBI: Depoimento sobre o pesquisador Wilmar Dias da Silva
SBI Comunicação
11 de janeiro de 2023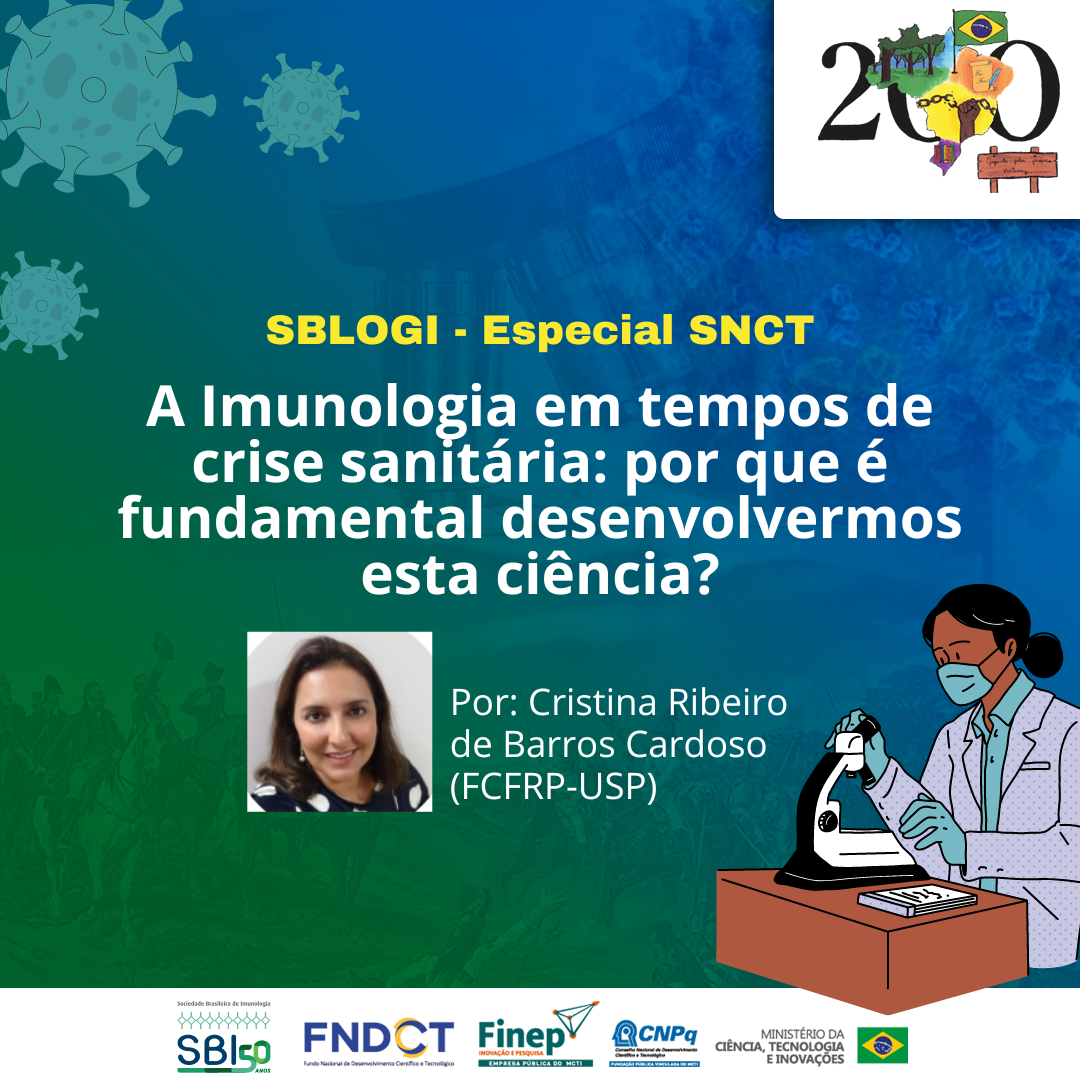 A Imunologia em tempos de crise sanitária: por que é fundamental desenvolvermos esta ciência?
SBI Comunicação
21 de outubro de 2022