Participe: Série de Webinários IMMUNOLAC - Edição Fevereiro/2022
Na próxima terça-feira (22), às 16h, será realizado mais um evento da série de webinários IMMUNOLAC (Immunology in Latin American and Caribbean Countries) - uma iniciativa da Sociedade Brasileira de Imunologia (SBI) e da Latin American and Caribbean Association for Immunology (ALACI).
Confira abaixo os temas e palestrantes:
"Alterations in the intestinal mucosa precede the development of type 1 diabetes in NOD mice" -

Dra. Ana Maria Caetano Faria (UFMG) - presidente da Sociedade Brasileira de Imunologia (SBI);

"Origin of human IgE in food allergy: questions and certainties" - 

Dr. Guillermo Docena (Universidad Nacional de La Plata).
A moderação será feita por Claudia Ida Brodskyn (Fiocruz-BA) e Marcela A. Hermoso Ramello (Universidad de Chile).
ATENÇÃO: O evento conta com certificado, a lista de presença estará disponível durante o webinar.
- A transmissão será pelo canal no YouTube da SBI: https://youtu.be/jfAwCZmp3GI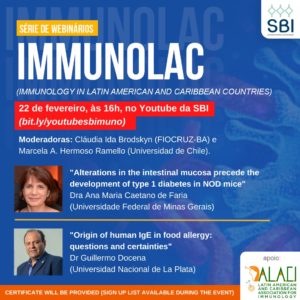 DE CABELO EM PÉ: células T reguladoras e glicocorticoides colaboram para a manutenção do folículo piloso
Vânia Bonato
14 de setembro de 2022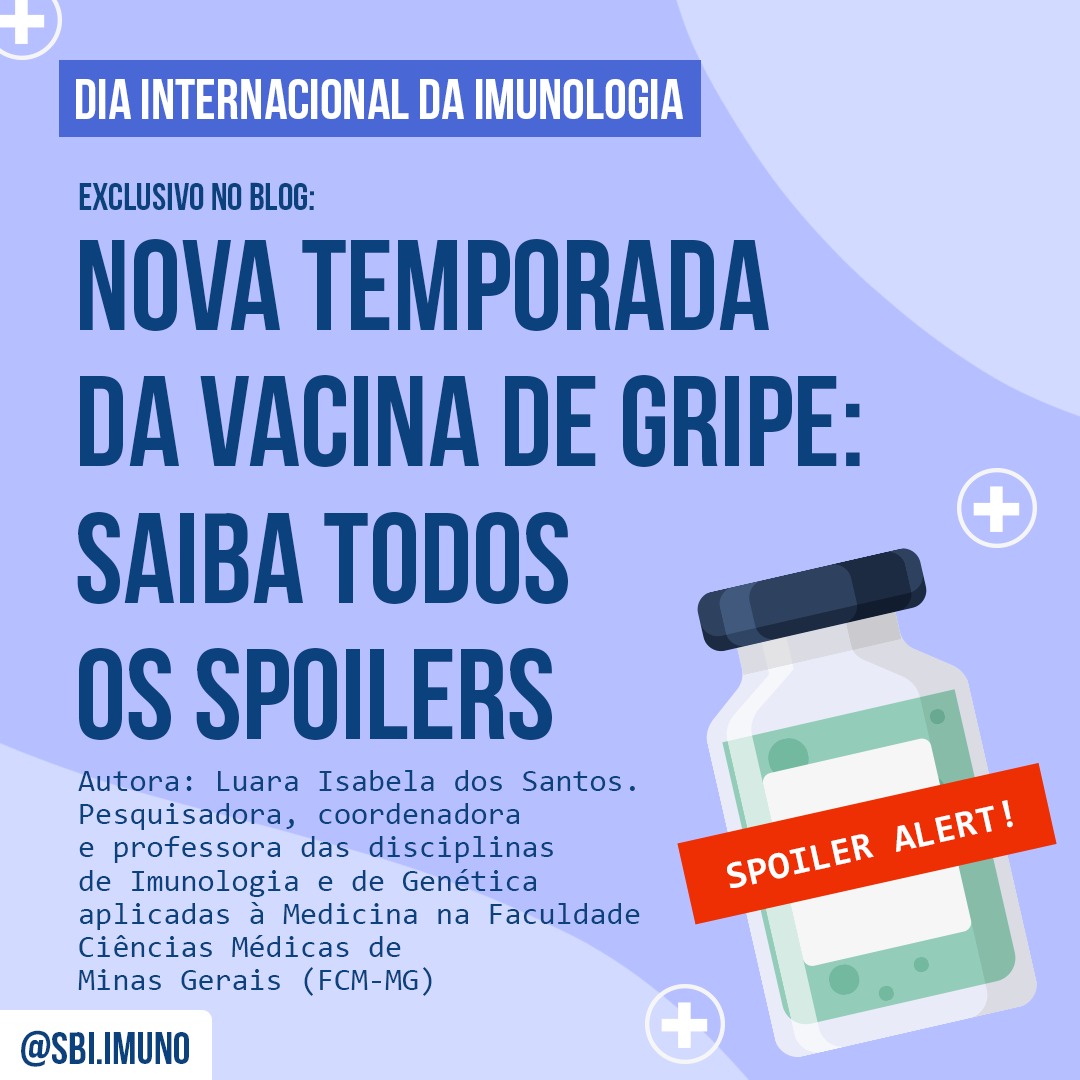 Nova temporada da vacina de gripe: saiba todos os spoilers
SBI Comunicação
27 de abril de 2022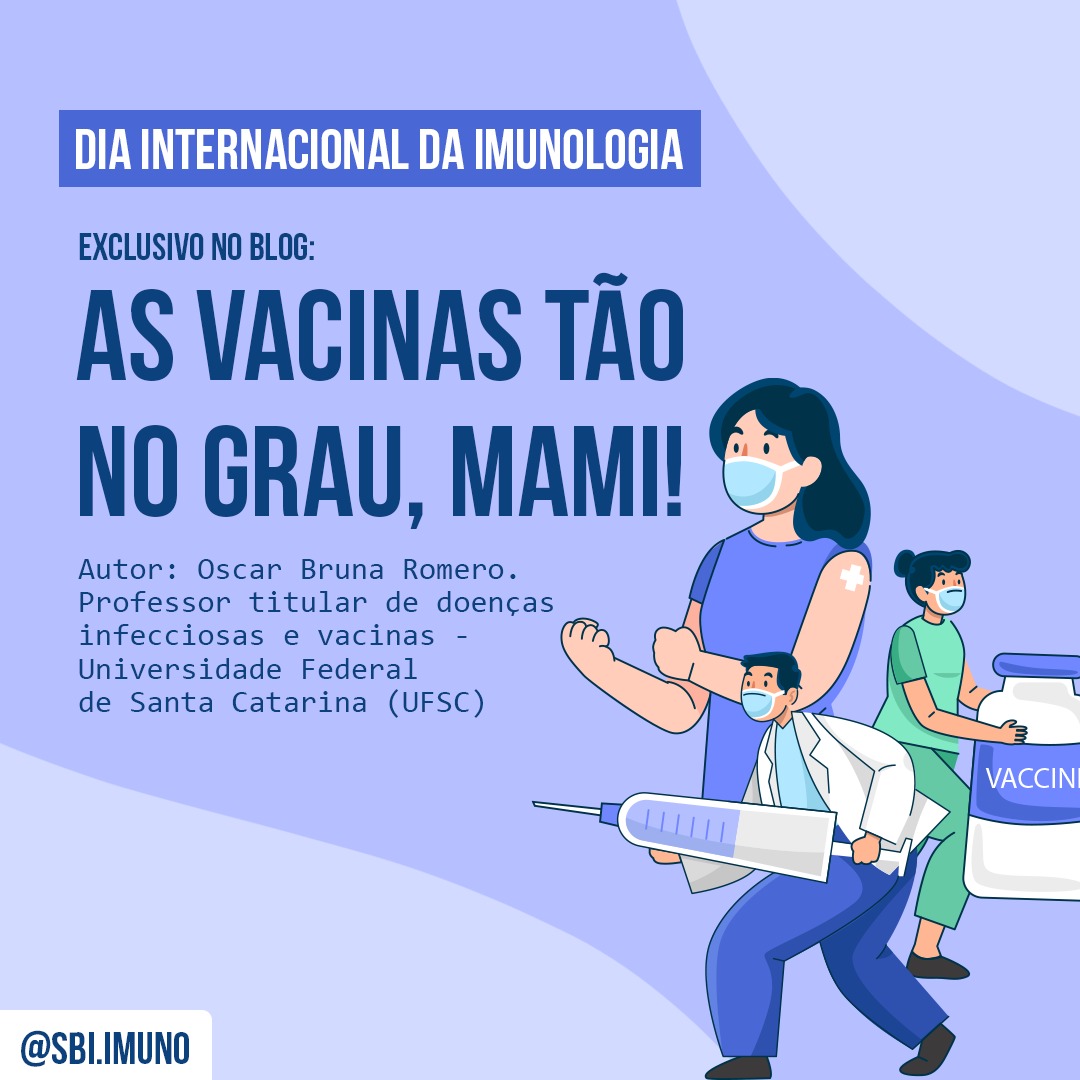 As vacinas tão no grau, mami!
SBI Comunicação
26 de abril de 2022