WEBINÁRIOS IMMUNOLAC: 26 de Outubro
Acontece no dia 26 de outubro, às 16h, o segundo evento da série de webinários IMMUNOLAC (Immunology in Latin American and Caribbean Countries) - uma iniciativa da Sociedade Brasileira de Imunologia (SBI) e da Latin American and Caribbean Association for Immunology (ALACI).
O webinar contará com a participação dos cientistas: Dra. Mariana Salatino (IBYME-CONICET, Argentina) e Dr. Ken Gollob (Hospital Israelita Albert Einstein, Brasil). A moderação será feita pelos pesquisadores Walderez Dutra (Brasil) e Gisela Suárez (Cuba).
A transmissão será pelo canal no YouTube da SBI. Inscreva-se no canal para ser notificado quando o webinar se iniciar: bit.ly/youtubesbimuno
- Não é necessário fazer inscrição e não haverá certificação.
DE CABELO EM PÉ: células T reguladoras e glicocorticoides colaboram para a manutenção do folículo piloso
Vânia Bonato
14 de setembro de 2022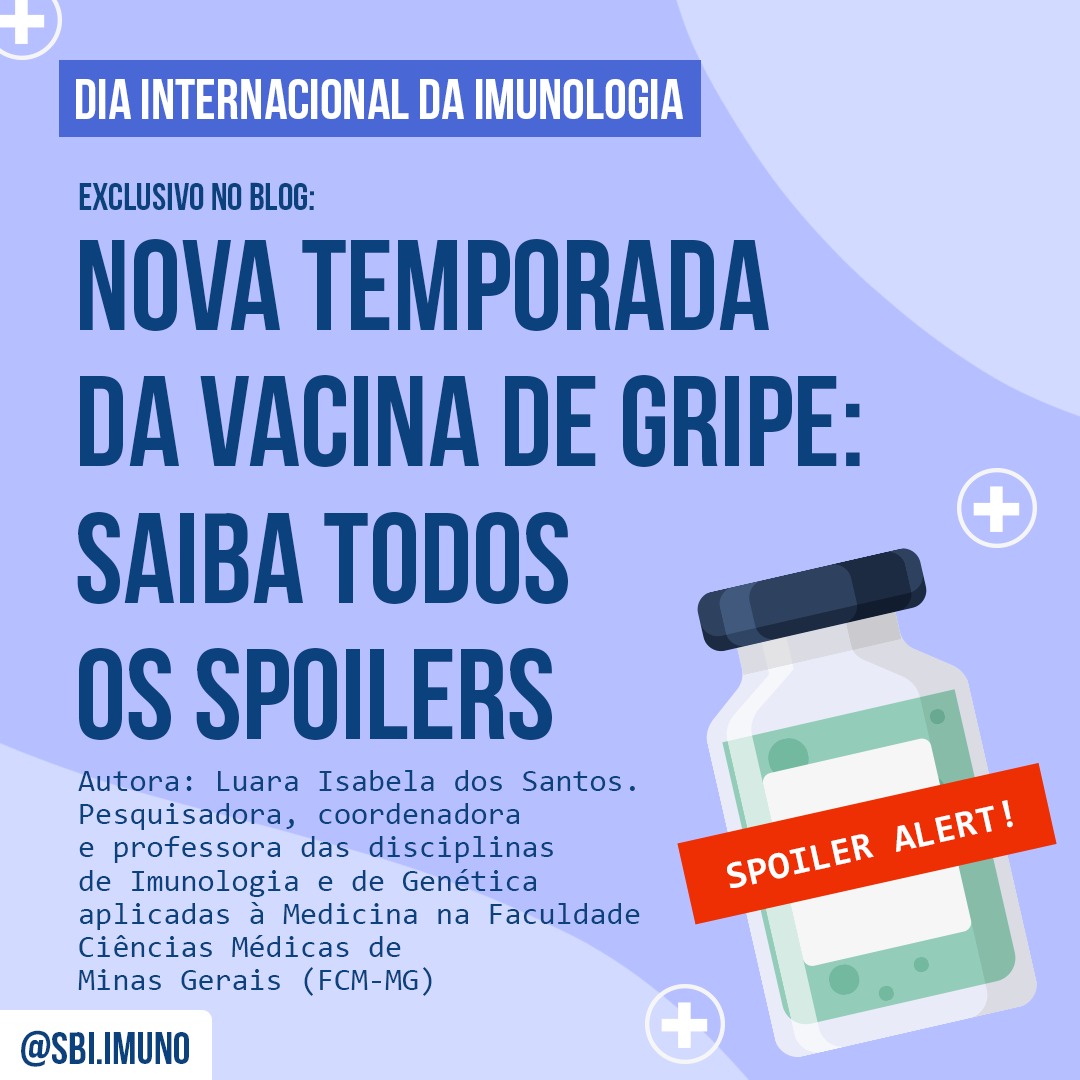 Nova temporada da vacina de gripe: saiba todos os spoilers
SBI Comunicação
27 de abril de 2022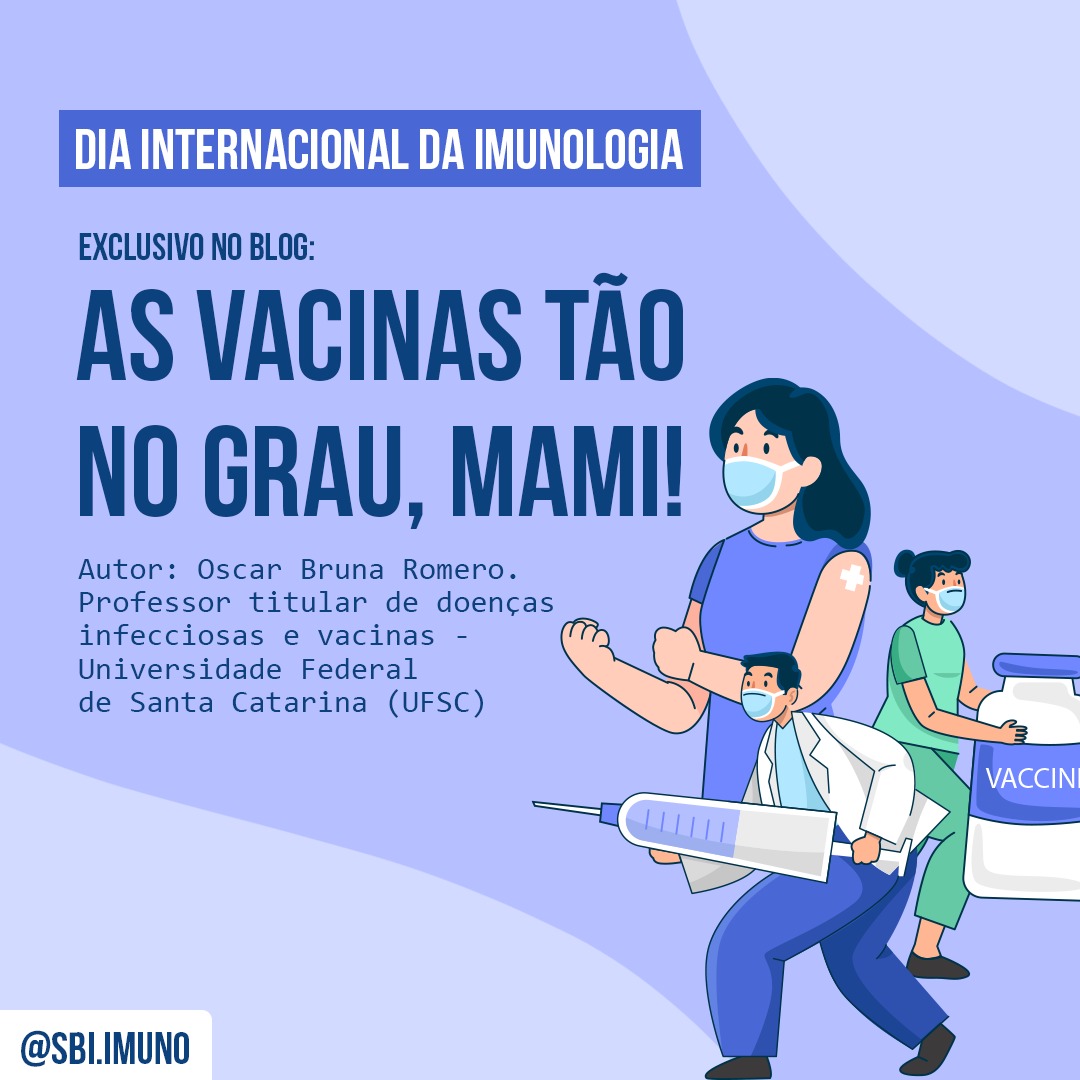 As vacinas tão no grau, mami!
SBI Comunicação
26 de abril de 2022