NORTE-NORDESTE
Coordenadora: Camila Alexandrina Figueiredo (UFBA) Vice-coordenador: Claudio Roberto Bezerra dos Santos (UFPA)
As representações regionais da SBI têm papel fundamental na divulgação, organização e centralização de ações locais, além de serem uma ponte para que a entidade tenha maior conhecimento sobre as expertises de cada região do Brasil. Entre os objetivos estão a ampliação do diálogo entre as diversas regiões do país, a facilitação da comunicação entre os associados e a potencialização do alcance da SBI e da imunologia junto à sociedade.
Regional NORDESTE-NORTE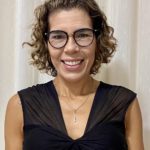 Coordenadora: Camila Alexandrina Figueiredo (UFBA)
Farmacêutica (UFPB-2001), Doutora em Farmacologia (UNICAMP-2005) e Pós-doutora pela Johns Hopkins University (2012). Professor associado IV da Universidade Federal da Bahia. Professor visitante no Center for Personalized Medicine, Anschutz Medical Campus, University of Colorado School of Medicine (2020). Membro afiliado da Academia Brasileira de Ciências (2014). Membro junior da Academia de Ciências da Bahia (2017). Professora dos Programas de Pós-graduação em Imunologia (ICS/UFBA) e em Processos Interativos do Orgãos e Sistemas (ICS/UFBA). Coordenadora Regional Norte-Nordeste da Sociedade Brasileira de Imunologia (SBI). Faz pesquisa em Imunogenética e Imunoepidemiologia. Tem especial interesse em doenças complexas, em especial, asma e alergias, avaliando fatores genéticos e epigenétivos ligados a tais enfermidades.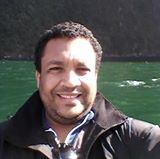 Vice-coordenador: Claudio Roberto Bezerra dos Santos (UFPA)
Pós-Doutorado pela The University of Newcastle, Australia (2015), Doutor (2006) e mestre (2002) em Farmacologia de Produtos Naturais e Sintéticos Bioativos pela Universidade Federal da Paraíba. Graduado em Análises Clínicas (1999) e Farmácia (1997) na mesma Instituição. Atualmente é Professor Associado III da UFPB (Imunologia) e pesquisador do Laboratório de Imunofarmacologia da UFPB. Membro do Programa de Pós-graduação em Biologia celular e molecular. Tem experiência na área de Farmácia, com ênfase em Imunofarmacologia, atuando principalmente nos seguintes temas: plantas medicinais e seus derivados, resposta inflamatória e doenças alérgicas.
Notice
: Undefined index: avatar in
/home/dh_jexber/sbi.org.br/wp-content/themes/odin-child/content-noticia-regional.php
on line
82